Hi All,
I know this is bit controversial topic to be posted here after reading many posts in this forum on similar topics of Dual and Conjugate etc. But I will ask this question anyways.
I don't see Inverse operation defined in this cheatsheet nor in the expression evaluator


Also, I noticed that in
video thumbnails for sandwich product "Reverse" operation is used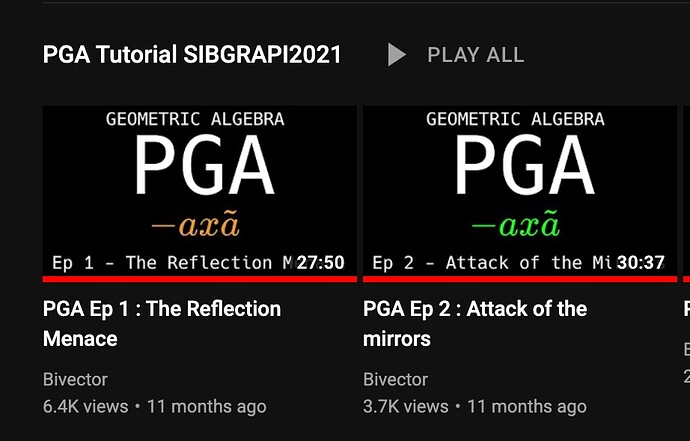 Where as in the slides we see that Inverse operation is being used.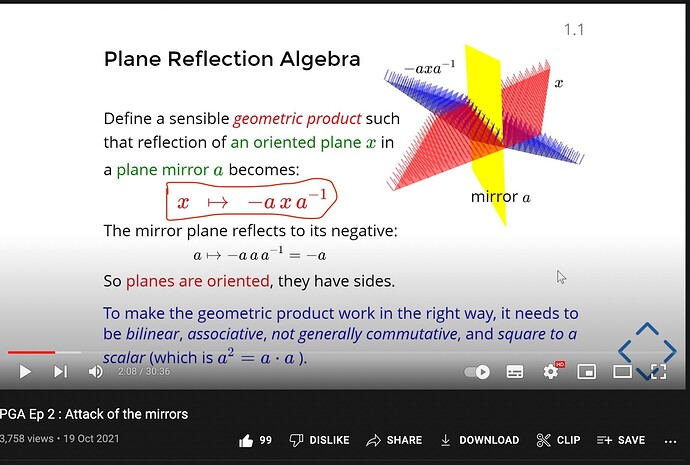 Not sure why this difference in slides?
To compare other implementations I looked at the python implementations.
Which uses the Inverse operation but not the "Reverse" And after digging in to code and googling I figured that python implementation was trying to implement this paper
I was reading about the Definition of Reverse, Inverse etc in this page. But none of these things are matching one another when it comes to implementation.
These difference has caused more confusions than helping my understanding. Any constructive inputs and suggestion is appreciated to get this concept cleared.
Note: I'm not a hardcore mathematician as most of you are, but a programmer with good understanding of how systems work and trying to implement PGA library using Swift to use it in Computer Graphics and Robotics. If you are in to swift here is my current WIP implementations.
Best,
SanMan