I know CGA can be used to do trilateration (see Wikipedia::True-range_multilateration) easily. This is simply finding the point pp2 in https://enkimute.github.io/ganja.js/examples/coffeeshop.html#cga2d_points_and_circles. (By the way, trilateration is not triangulation. This is the case where we know the radii but not the direction.)
But I'm interested in what I would call higher-order trilateration problems. See my image for an explanation of - what I'm calling - Second-Order Trilateration.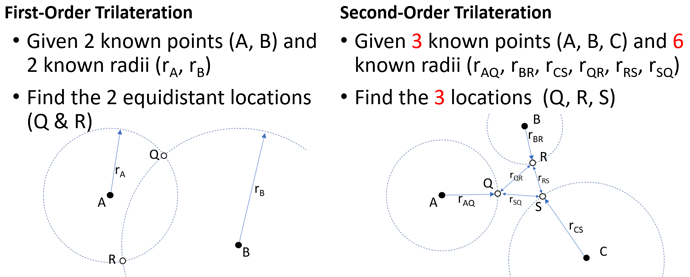 How I've solved this in the past is to set up an optimization - minimum least squares error for the 6 variables (x and y of Q, R, and S). But I'd love to know if the optimization can be avoided. What do you think?